<![if !vml]>

<![endif]>
Ultralight Hiking:
See also:
G4 Pack Instructions Printable.doc
NEW MOBILE FRIENDLY SITE: THE ULTRALIGHT HIKER
<![if !vml]>

<![endif]>
<![if !vml]>

<![endif]>
<![if !vml]>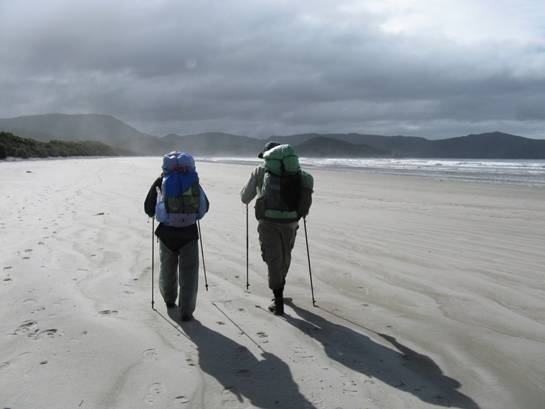 <![endif]>
Della & I (combined age then 120) heading off from Freney Lagoon on the second day of our walk across Tasmania in 2011. We took seven days. Between us we were carrying @ 20 kilos & enough food (& booze!) for 10 days. These zpacks 'Blast' packs are 52 litres including pockets and weigh around 300 grams. Today we would be carrying several kilos LESS.
All about light weight, ultra light hiking, backpacking, bushwalking, hunting, tracks, trails, adventures, gear, reviews…
I have been hiking/hunting now for over sixty years, a little more slowly than I once did, walking in the Victorian Alps & elsewhere often in winter and in all weathers. I have camped out a lot, more than two years of my life in toto. I have seen the failure of just about every type of gear, and experienced most disasters which can befall you in the wilderness, and survived. So, if you dream of doing a bit of camping/hiking, maybe I can offer some useful advice?
This is a 'work in progress'. I will be adding to it on a regular basis adding new photos, adventures, product/ideas, suggestions, etc. You should also look at HIKING ADVICE also a section of gear advice for my son written in 2011 WORLD TRAVEL KIT FOR SON. You can also see my older posts above, eg Hiking 2017. Hope you find something interesting.
PS: UPPER YARRA TRACK: I have recently created this site The Upper Yarra Walking Track Australia's oldest (& best), an approx. 10-14 day walk with numerous resupply points, plentiful water and camping spots now extending from Moe railway Station @ 150 kilometres up the Latrobe, Tyers & Thomson River valleys, via Yallourn North, Erica & Walhalla, across the Baw Baw Plateau, along the Upper Thomson River, past the Yarra Falls & Mt Horsefall, along the Little Ada, Ada and Yarra valleys via Warburton to Lilydale Railway Station. Now, complete with Track Instructions
ULTRALIGHT HIKING BLOG:
<![if !vml]>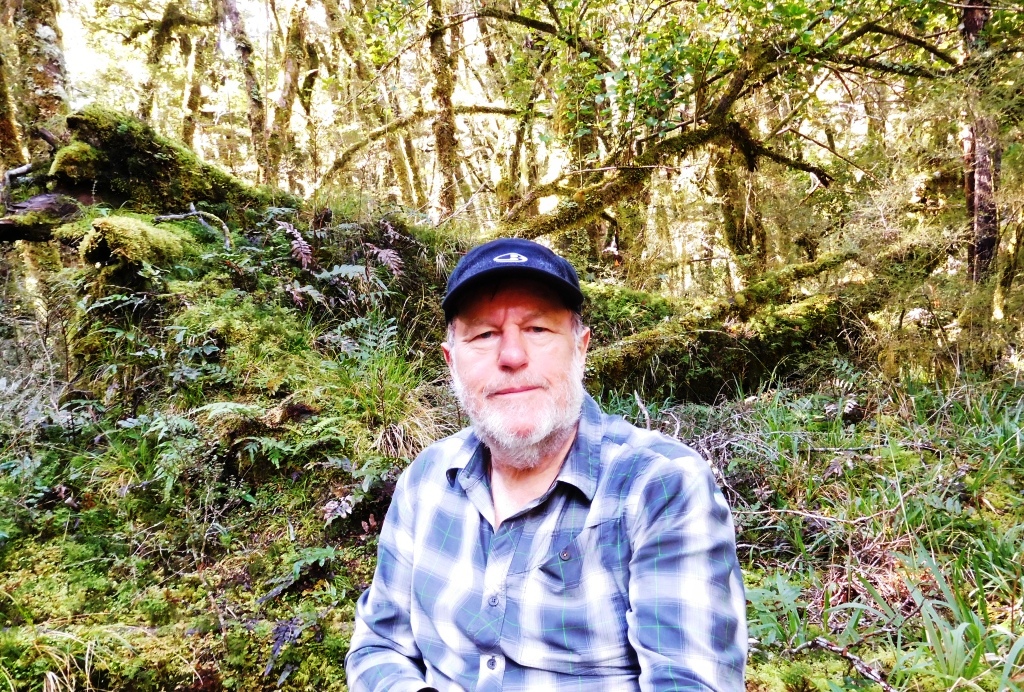 <![endif]>
21/05/2022: The Voyage of Pytheas: https://www.ancientpages.com/2021/05/29/pytheass-voyage-to-the-arctic-in-325-b-c-and-account-of-thule-the-strange-land-beyond/?fbclid=IwAR0WGF4bVpsLtXjIVqSf8qGdcJ8b1qsP1qLBb7Bq-4AsUx0a-gXiXP-uYDs
20/05/2022: Soon from Apple 'augmented reality' ie the reality they want you to see: https://www.cnbc.com/2022/05/19/apple-gave-mixed-reality-headset-demo-to-board-of-directors-report.html
20/05/2022: How would we fare in an intergalactic war? I think Stephen Hawkings was right – we should keep a low profile: https://interestingengineering.com/how-to-stop-alien-invasion
18/05/2022: Is it a doorway on Mars – sure looks like one but they would have to be tiny people. Nature is full of surprises: https://citizenfreepress.com/breaking/nasa-rover-spots-a-doorway-on-mars/
15/05/2022: 45 years: Gone for a very long walk indeed: https://indefiniteleave.com.au/story-john-the-highway-man/?fbclid=IwAR3LspqrjpCuyOTPAmjPvhty1EAkvd2I2GtKeAQVelXR0NPON8oJ0gxQ-h8
14/05/2022: A magic weight-loss pill? Maybe not: https://doctorbuzz.substack.com/p/a-new-drug-will-help-you-shed-50?s=w
12/05/2022: A New Knee: As you may know I have been having trouble with my left knee (especially) for quite some time – around nine years in fact. I have tried just about everything to make it better as the posts I Kneed You, A Cure for Knee Pain, & Knee Cure News will make clear to you, but finally it became too much and I just had to 'bite the bullet' so to speak and go for a complete replacement. Read More: https://www.theultralighthiker.com/2022/05/12/a-new-knee/
<![if !vml]>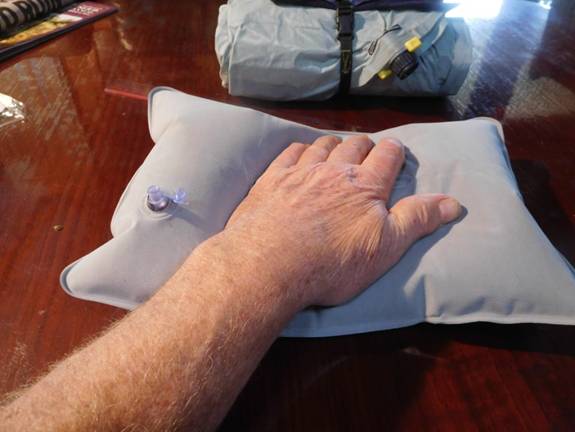 <![endif]>
12/05/2022: May have to get one of these jet-packs as I am certainly not walking up mountains as quickly or easily as I once did: https://www.youtube.com/watch?v=mLrVxEJ7pZ8
07/05/2022: Lakes Entrance: It's lovely to take a day off during the warmer months and spend it driving up and back to Lakes Entrance (Gippsland). Because of the awful fence they have now built down the middle of the road between Sale and Bairnsdale we always take the Sale by-pass then when we hit the highway again we go straight ahead via Bengwarden to Bairnsdale to avoid it – a much more pleasant drive indeed. There are many spots you can drop off to look at the scenery along the way (Roseneath, Wadi Point, the Sand Jetties etc).
A refreshing walk across the bridge at Lakes to look at the beach and study the bird-life is just about de rigeur but mostly we go up so we can buy a heap of fresh school prawns from the fishing boat there. They usually cost around $25 a kilo but they are the very best prawns you have never eaten. We always by a few kilos so we can have a few really good feeds over the next few months. Somehow we never buy enough and always run our before the next summer! Della and I managed to eat a whole kilo between us for tea! https://www.theultralighthiker.com/2022/05/07/lakes-entrance/
They are so much more delicious than the 'cardboard' prawns you are used to eating from the supermarket or fish shop. They take my mind back to when I was a small boy growing up around the shores of Lake Macquarie NSW nearly 70 years ago. On balmy summer nights I remember going out in the  moonlight trawling for 'greasyback' prawns in the shallows with a purse-net strung between two tomato stakes in the tepid water with my father, Lawrence and his brother Ken – both now gone over fifty years ago. We would boil them (lightly) up in an empty 60 lb honey tin over a driftwood fire and devour them (with a billy tea accompaniment) until we were utterly and delightfully replete and then fall asleep on the seagrass along the foreshore – all houses now of course, but you can still do this sort of thing in less developed spots around the Gippsland Lakes which hopefully will never be spoiled as those beautiful lakes along the NSW Central Coast have been.
<![if !vml]>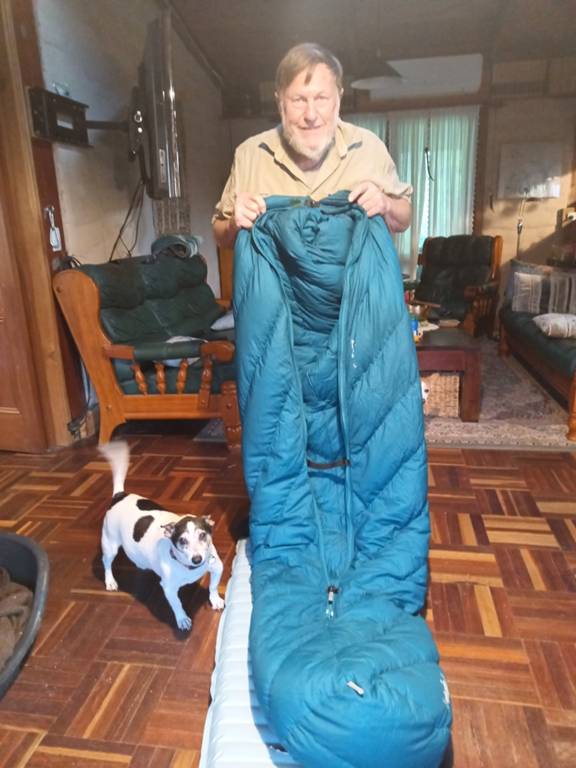 <![endif]>
 07/05/2022: A print of this  painting has been on my bedroom wall for maybe 75 years. I had never been able to determine what it was before but now (thanks to the magic of Google – and Della) I know it is by this guy George Philibert Charles Maroniez 1865-1933. I can see that I can buy a hand-painted reproduction (not this painting) for A$433.85 delivered which I think I will go with – though I would dearly love a better copy of the one I have which my mother must have cut out of a magazine when she was decorating my bedroom before I was born. https://www.1st-art-gallery.com/Georges-Philibert-Charles-Maroniez/Sunset.html He did many similar paintings some of which can be bought for $5-10K. I may also consider that. It is unlikely that they will reduce in value after all.
<![if !vml]>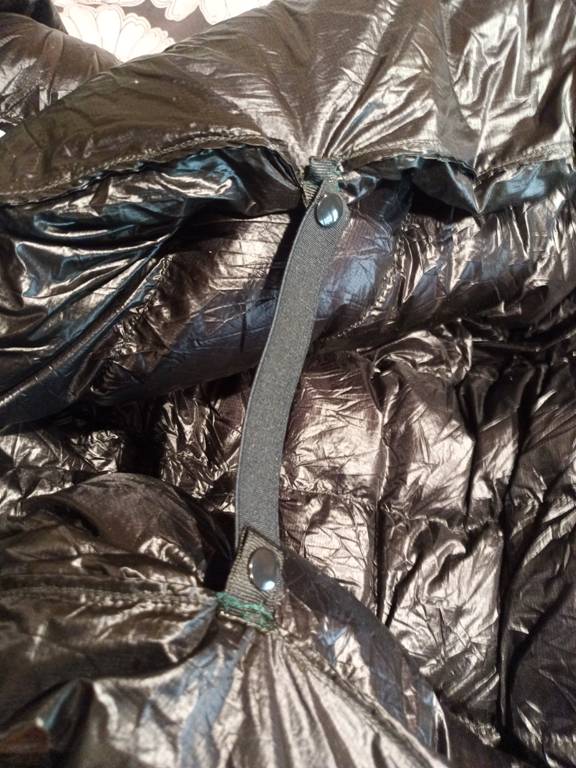 <![endif]>
05/05/2022: So you want to skydive from space. Alan Eustace jumped from 40 km up in 2014 – and lived: https://www.popularmechanics.com/space/solar-system/a39877685/how-to-skydive-from-space/
04/05/2022: DIY Tents: In this post I thought I would pull together my 'adventures' with making my own tents/shelters over the years. My experience has evolved from utilising simple tarps/ponchos as shelters to creating a variety of tent 'prototypes' in Tyvek often followed by a lighter silnylon model (which I then take up the bush to try out).
I have learned a lot in the DIY process which I highly recommend to you. It will save you lots of money and (finally) result in a better shelter than you would otherwise own from a camping store. It is also very likely to be lighter and more functional, as well as being easier to put up and harder to fall down! Read More: https://www.theultralighthiker.com/2022/05/03/diy-tents/
<![if !vml]>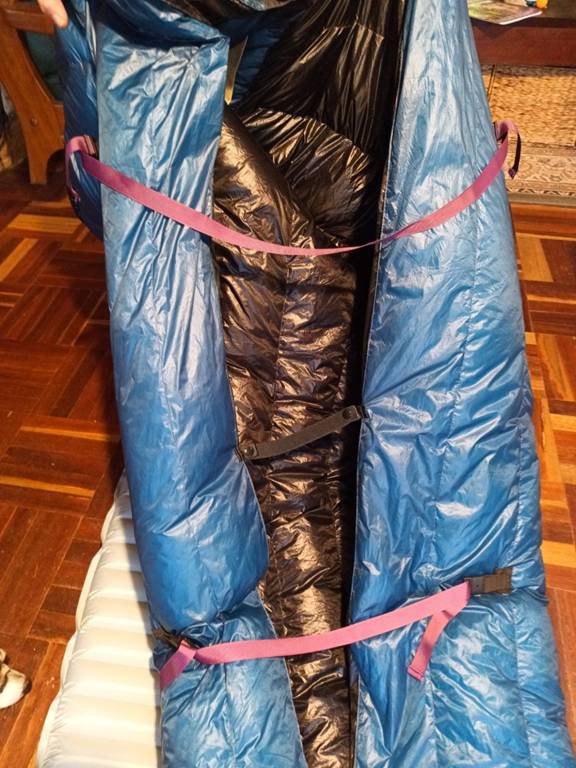 <![endif]>
03/05/2022: A Cool Dry Back: The Vaucluse Cool Dry Frame. This looks like such a good idea and may well work. It is a open hexagonal frame intended to sit your pack of from your back an inch or so to allow air flow and (hopefully) prevent that nemesis of all backpackers, a wet back. You will have to pay for a dry back. It is US$97.95 plus shipping (May 2022).
Rather more than the $3 model I tried out here A DIY Dry Back Hiking Pack (which also worked by the way, but it was a bit awkward). I bought some approx 3 mm carbon fibre tubes intending to make a lighter, slightly more functional model but it has not happened yet. Read More: https://www.theultralighthiker.com/2022/05/01/a-cool-dry-back/
<![if !vml]>
<![endif]>
02/05/2022: Wow! How promising is this: https://www.studyfinds.org/plant-virus-may-cure-cancer/
30/04/2022: Clever - Printed Circuit Bird Synthesizers: https://laughingsquid.com/printed-circuit-bird-synthesizers/
29/04/2022: What a Bogler: I just bought a new trowel which I am very happy with, a Bogler Ultralight Trowel. Mine weighs 13.45 grams on my scales. It is made from (hardened) aircraft-grade aluminium. It is intelligently designed so it does not wear a hole in your hand which is a decided improvement on most such things so that if you ever need to use it to dig for water in a dry river bend or behind the dunes or dig up tree roots for water & etc you may actually not die of thirst (or bleed to death!) before you succeed. Also good for digging for fish bait (worms, beetle larvae, etc.) Read More: https://www.theultralighthiker.com/2022/04/28/what-a-bogler/
<![if !vml]>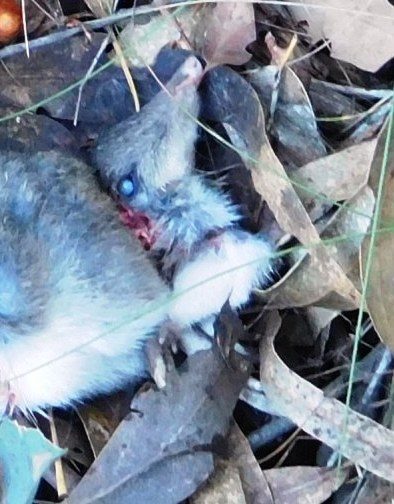 <![endif]>
29/04/2022: Back to Nepal? We walked the EBC in 2019 and would like to go back. Too soon for my new knee right now I guess but late Oct-early Nov will be penciled in: https://www.dw.com/en/nepal-tourism-eyes-new-start-as-covid-19-departs/a-61618629
28/04/2022: I don't think I will be swapping any of my Landies (with 1000km range plus jerry cans) for 350 km: https://spectrum.ieee.org/electric-land-rover
27/04/2022: I would probably prefer a .410 shotgun-cane myself but this might do in a pinch: https://www.amazon.com/gp/product/B07BYDC5ZL/ref=as_li_tl?ie=UTF8&camp=1789&creative=9325&creativeASIN=B07BYDC5ZL&linkCode=as2&tag=helentag-20&linkId=b539432b77c44daace90749f71b7208d
26/04/2022: Autumn in Jeeralang: (Della) No "season of mists" today,  but plenty of the "mellow fruitfulness" (a nod to John Keats here, for those of you who have forgotten your high school poetry lessons). Persimmons, figs and macadamia nuts. Thanks to Steve for snatching them from the jaws of sundry possums, parrots, blackbirds, currawongs etc etc etc....Hopefully this batch of fruit will finish ripening off the trees, safe from the jaws of the many other species that regard this garden as their own special pantry. We are still enjoying the autumn 'fruits' of the vegetable garden: fresh corn every night, zucchinis, squash, cucumbers, pumkins etc. Life is good: https://www.theultralighthiker.com/2022/04/26/autumn-in-jeeralang/
<![if !vml]>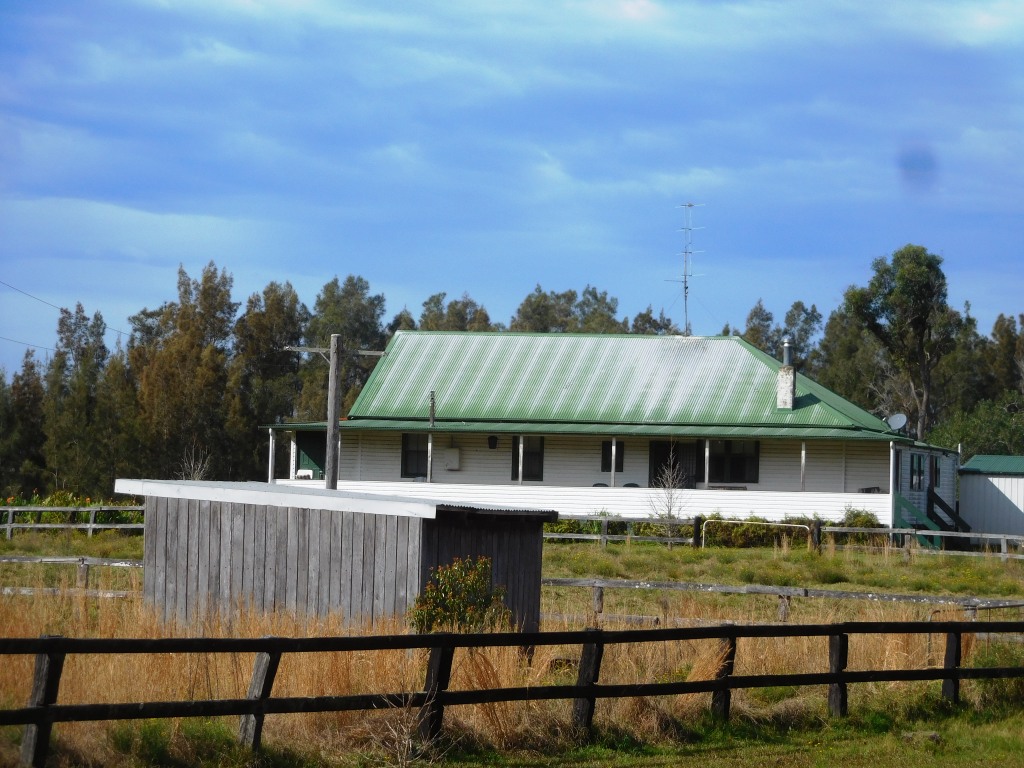 <![endif]>
26/04/2022: After twenty years and many billions on 'immortality research' we are still dying: https://bigthink.com/health/immortality-race-to-live-forever/
18/04/2022: Obviously not farm kids: https://www.upi.com/Science_News/2022/04/15/children-farm-animal-same-as-pets/8071650031160/
17/04/2022: New tricks in electronics: https://scitechdaily.com/the-future-of-electronics-new-fermi-arcs-discovered/
16/04/2022: Watch out – carnivorous horses: https://www.ancient-origins.net/history/carnivorous-horses-0016638
15/04/2022: Taking a balloon ride to the edge of space. Same view – much more affordable: https://www.upi.com/Science_News/2022/04/12/space-perspective-unveils-spaceship-neptune/4201649795426/
11/04/2022: E-ink displays for your phone are just around the corner promising huge improvements in battery life: https://newatlas.com/electronics/e-ink-kaleido-3-epaper/
11/04/2022: Maybe not so bad after all - Scientists Finally Have Clues About What We See When We Die: https://www.popularmechanics.com/science/health/a39454993/dying-brain-waves/
10/04/2022: Mysteries of aluminium foil: https://www.msn.com/en-us/news/technology/why-aluminum-foil-has-a-shiny-and-a-dull-side/ar-AAKizNQ?ocid=msedgntp&cvid=3a604cdb7bb2495fb21b9344e709bb69
10/04/2022: Private space travel (at US$55 million a ticket). I guess I won't be going soon: https://www.upi.com/Science_News/2022/04/08/spacex-axiom-private-astronaut-international-space-station/5351649362926/
09/04/2022: This could be the biggest (and smallest) discovery of the C21st: https://www.bbc.com/news/science-environment-60993523
06/04/2022: Ultralight Windscreen or Chimney Closure: This is so far a 'proof of concept but it will soon be a new model of my diy ultralight roll-up titanium stove/windscreen and may be incorporated into sections of chimney for my ultralight tent stove as it will be so much easier to roll up - and there is nothing to get lost. We will see.
<![if !vml]>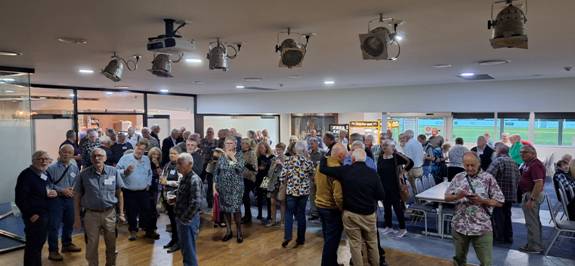 <![endif]> 
I will make the tags longer than this. I stupidly cut it off. I also needed to allow another 1/2" of overlap. You can cut the slot with the super-scissors/snip they sell everywhere after you have drilled two 1/8" holes the correct distance apart. I needed to be a bit more careful about this.
Nonetheless I am very pleased with the idea. it is simple yet strong. It would work fine in .05mm foil which is all you would need for a windscreen alone and would make a pot screen less than 10 grams weight.
I think for my 4" high hobo stove three of these tag and slot joiners will make a very solid connection. I can add additional slots so that the stove can fit outside the pot or inside the pot.
A little experimentation has shown me that the .1mm foil is more than strong enough to support the weight of a 2 litre pot full of water. I use an 1100 ml pot. Read More: https://www.theultralighthiker.com/2022/04/05/ultralight-windscreen-or-chimney-closure/
01/04/2022: Ultralight Survival Made Easy: I decided here to update the post The Complete Survival Guide (which you should still read) as it had become a little out-of-date in the three years since I wrote it and I had since written many other useful pieces of advice which I could incorporate in a new post, which this is.
I might have also called it, 'I tell you we'll astonish the new chums to see how we travel the land' after the refrain from the old bush song The Springtime it Brings on the Shearing. (I also mentioned this song in the post Johnny Cakes – which you should try).
And it is a good point because these itinerant C19th bush workers with their swags (or blueys) were wonderful experts at ultralight journeying over the vast distances of the Australian outback which would put to shame any of our current generation. Suppose you wanted to make your own.
I remember reading 'The Cattle King' by Ion Idriess when I was a youngster about our great Aussie icon Sidney Kidman – and you should too. You can buy it from Amazon from $8.99. It is just quite wonderful. I believe Nicole is a remote descendant. I think Gina now owns much of the remaining Kidman 'empire' – another wonderful 'self-made Aussie hero, so it remains in Australian hands.
Even as an old man (like me) he would regularly leave Adelaide with just his saddle horse, pack horse and his cattle dog and within a few short weeks have crossed the entire continent through the trackless (often waterless) wilderness to the Gulf of Carpentaria – all by himself, and did so many, many times. Old hands still tell of how he would just appear in the darkness sitting by their campfire as they yarned over the billy. Read More: https://www.theultralighthiker.com/2022/03/29/ultralight-survival-made-easy/
<![if !vml]>
<![endif]>
31/03/2022: Hunting Tales: You will find many, many posts in this blog which mention hunting (particularly sambar deer hunting which has been a passion of mine for much of my adult life) but there are many more which are relevant to the art and skill of hunting.
I have been a hunter since I could walk over 70 years ago now as were several generations of my family before me. Hunting is a great good. It has been valued as such by most of the people who have ever lived for over a million years now. You can 'deconstruct ' values all you like – it would be mighty strange indeed if they were wrong!
Some other posts which you might explore which are relevant to hunting are my many posts about woodslore and survival, my posts about DIY gear, some of my canoeing posts…often other posts contain anecdotes about hunting or relevant advice.
These posts will not be your 'conventional' hunting yarns with a dead critter at the end. While that might be the 'end' of hunting. It is only a small part of this great sport. They will very often be something quit different from what you are used to, but I hope you enjoy them. Read More: https://www.theultralighthiker.com/2022/03/28/hunting-tales/
<![if !vml]>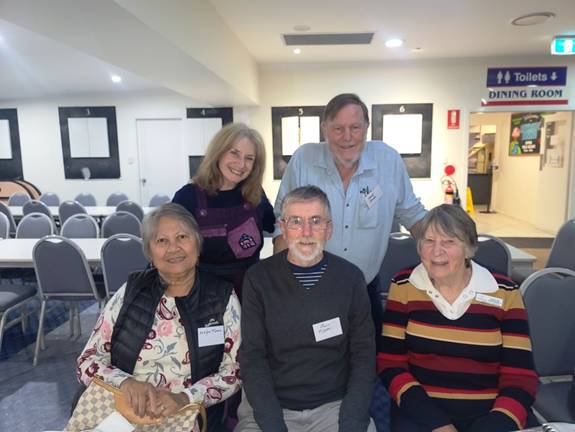 <![endif]>
31/03/2022: Energy from nothing – what we have long thought impossible has apparently been done NB: his may one day work for your phone but it is unlikely to ever be grid scale. However, it does reveal that nature still has many surprises in wait for us: https://www.thebrighterside.news/post/scientists-build-circuit-that-generates-clean-limitless-power-from-graphene
30/03/2022: DIY $4 & 20 Gram Roll-Up Titanium Stove: I have just completed making this titanium version of my roll-up hobo stove (as threatened here) and the carbon fibre cosy to go with it. I started with a 500 mm by 100 mm piece of titanium sourced from Aliexpress for less than US4. As stated in my earlier post You can buy the titanium foil to make the 20 gram one from Aliexpress for A$3.87 delivered. I have marked off the circle/hexagon for the fire door here. Note the 'V' at the bottom and top so it will roll up and fit in the billy. The circle is 2 1/2″ (62mm) in diameter. The door is 1/2″ from the bottom. You can build it with just a pair of craft scissors, a drill and a pop riveter. I use stainless steel rivets so they will not melt. Here it is complete. Read More: https://www.theultralighthiker.com/2022/03/28/diy-4-20-gram-roll-up-titanium-stove/
<![if !vml]>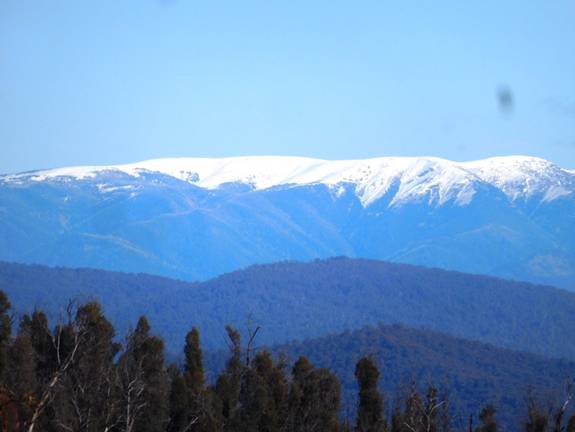 <![endif]>
29/03/2022: Other Uses for a Garbage Bag: Many of you no doubt use a trash bag as a liner for your pack – which is a great use for them. As a spare ultralight raincoat is another. Still another is re-purposing one as a pad inflator (bag). I almost never carry the inflator bag (because of the weight which came with my sleeping bag, preferring to dry it out properly when I get home and taking the chance that mould etc will shorten its life – but I am incurable.
You may prefer to make yourself a less than one ounce bag inflator with a trash bag and a bottle cap. You can use an ordinary drink bottle cap or if you hunt around you will find an even lighter alternative. Read More: https://www.theultralighthiker.com/2022/03/27/other-uses-for-a-garbage-bag/
<![if !vml]>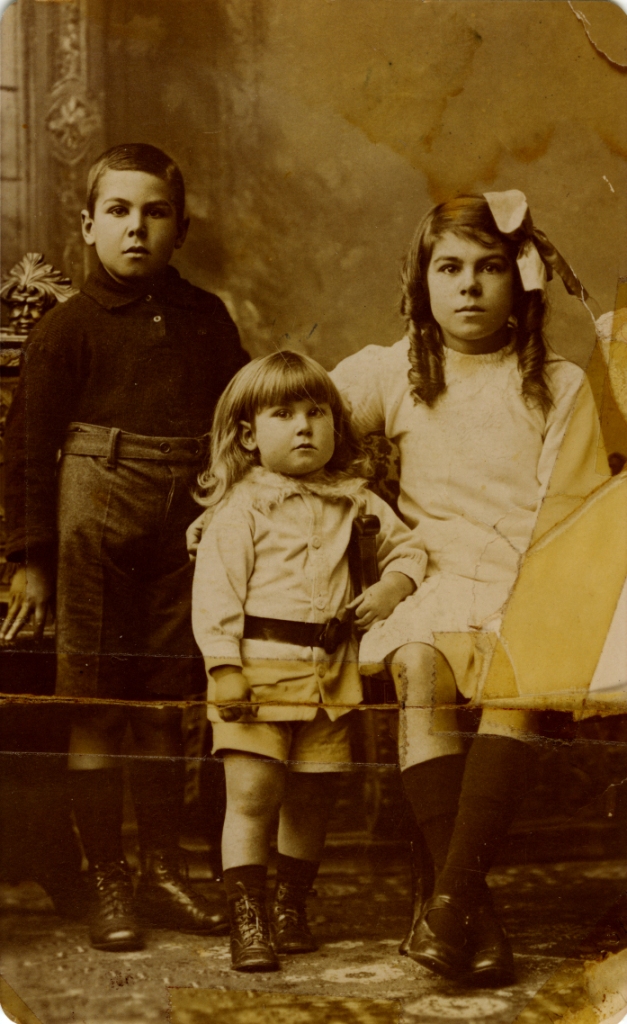 <![endif]>
29/03/2022: Mighty Oaks: A lot of PC here (as compared with a single C19th French shepherd who famously reforested tens of thousands of acres with oaks in Southern France), but they are great trees which will grow practically anywhere. We have planted many (and particularly quite a few of evergreen varities) though we will never see what becomes of them. A mature English Oak takes approx 800 years to grow and will cover about an acre and provide an understory for  other spledid trees such as chestnuts. Some of our holm oaks planted thirty years ago are around sixty feet tall now and amongst the most beautiful trees on the property: https://www.bbc.com/news/science-environment-60617810
28/03/2022: Ultralight Ratchet Tie Down: Here's a handy little gadget I picked up from Bunnings yesterday for A$14 per pair (Mar 2022)
Each 6′ (1.8 metre) tie down weighs 44 grams. Each metal hook seems to weigh about 10 grams whilst the plastic ratchet itself weighs only 14 grams so that if you wanted to dispense with the hooks for weight you could. You could also substitute a different length/weight of 3 mm cord if you wanted a device which was longer/shorter. I can envisage numerous uses for such a device including a secure means of attaching your pack to your pack raft or hauling your shower into the air from a branch.
They also come in 2.4 metre lengths. Read More: https://www.theultralighthiker.com/2022/03/27/ultralight-ratchet-tie-down/
<![if !vml]>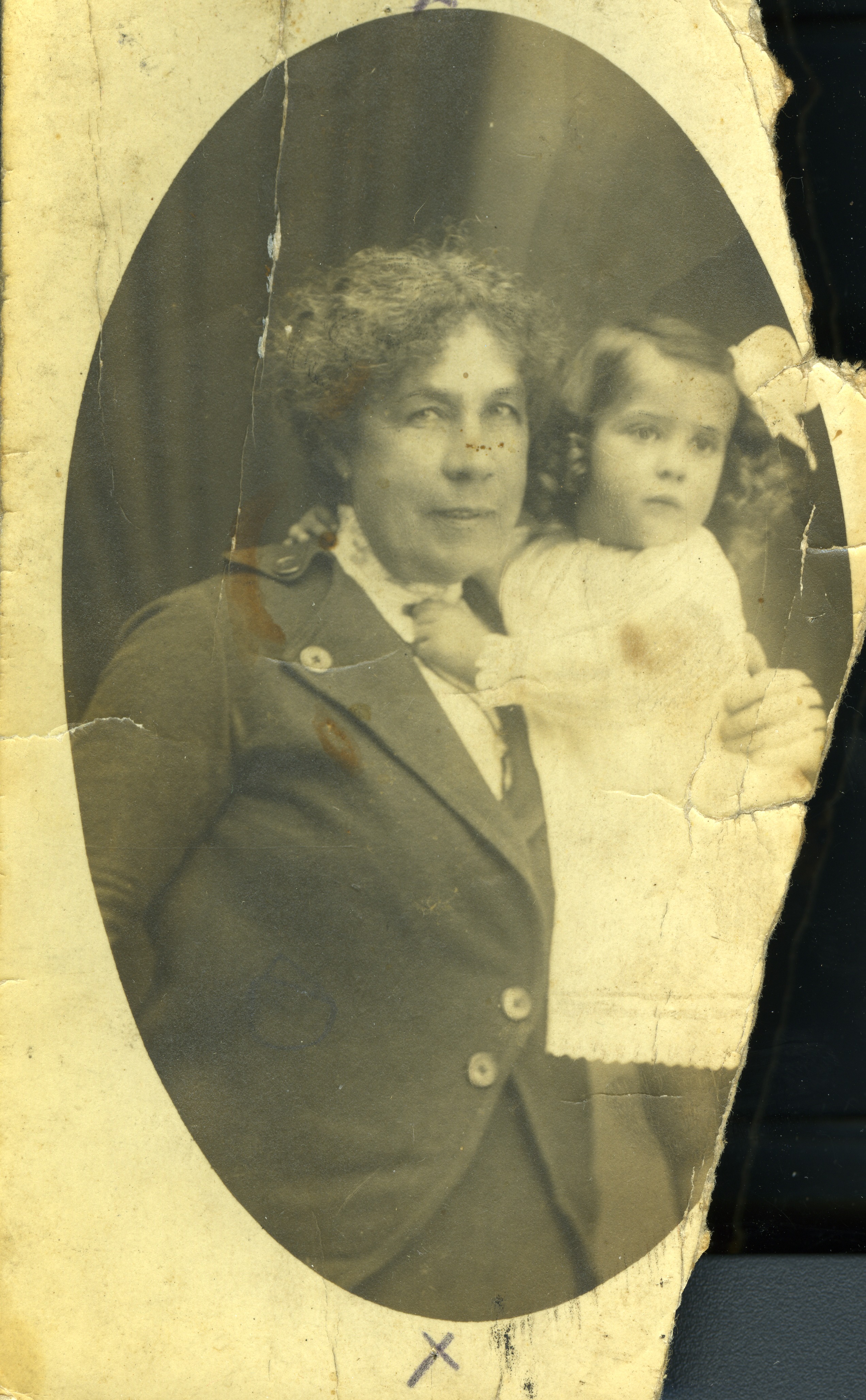 <![endif]>
27/03/2022: Responsible Sambar Deer Hunting: As I recover from my total knee replacement operation (five weeks now -and going well so far, thank you), every morning my attention is drawn to this sight outside my kitchen window. I know as a responsible farmer I should not allow this guy even to exist, but no-one is perfect - and it is so cute and will soon succumb to some awful disease anyway. (The blackberry also craves attention).
<![if !vml]> <![endif]>
NB If you took a second or two to see the rabbit (I would have seen it instantly) it is because you are not 'looking through' but 'looking at'. This is the most important hunting skill, and the first you must master.
He first cleans himself diligently then lies in the sun on his tummy like that for over an hour every morning on a little platform he has constructed under a shrub on the slope behind the house. This is a well-established habit. All creatures fall into a pattern of such habits - even human beings. A moment's refection of your daily routines will cause you to admit that you are no different in this than your wild brethren. The successful hunter can utilise careful observation and such recurring habits to ensure success in harvesting nature's annual bounty for the table.
And that is what responsible hunting is - it is not pest management. Its goal is not the eradication of some undesirable feral species but the careful nurture and management of a noble creature and desirable food source. Just as a farmer (such as me) manages his flocks to ensure that they increase and multiply each year (and are healthy and content) to the maximum extent of the available food source so that in autumn when that food supply begins to decline they will be sent off to market for the benefit of other people's tables rather than slowly starve as the lean times of winter hit. This is nature's cycle.
Read More: https://www.theultralighthiker.com/2022/03/27/responsible-sambar-deer-hunting/
27/03/2022: Golden Earrings (1947) – what a ripper of a film. Ray Milland's segue of facial expressions on seeing the earrings in the first minutes of the film is one of the greatest acting feats of the cinema: https://en.wikipedia.org/wiki/Golden_Earrings PS It is avaialble on Pirate Bay.
27/03/2022: A New Birth Control Pill for Men. This could be interesting – but will women accept that you have taken it? https://scitechdaily.com/new-male-birth-control-pill-effectively-prevents-pregnancy-without-side-effects/
26/03/2022: Visual Hiking Oxymoron - please don't make these bizarre ankle breaking wildfire causing stone cairns - and why in an isolated spot would you need a chainsaw?
<![if !vml]>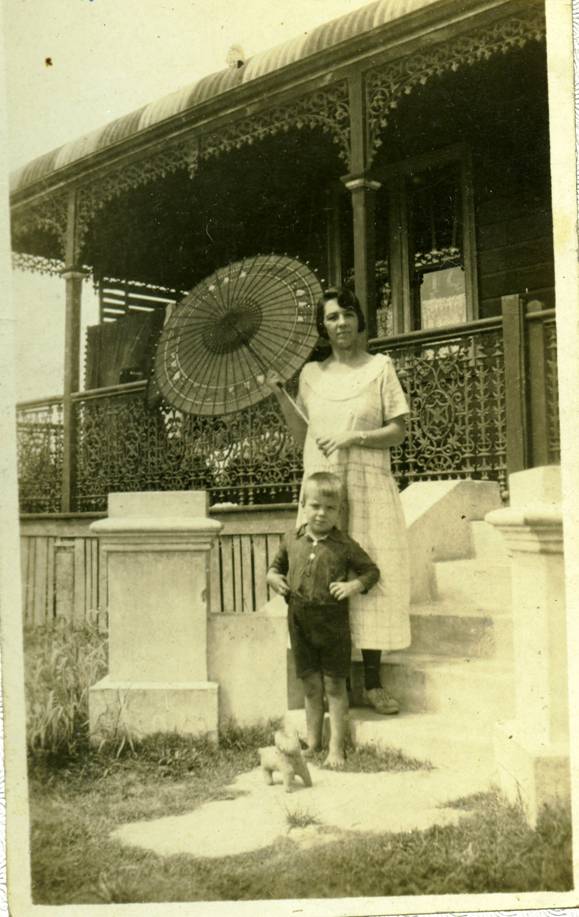 <![endif]>
24/03/2022: Now two advantages of Antabuse: you don't get blind or blind drunk: https://medicalxpress.com/news/2022-03-antabuse-revive-vision-people-disorders.html
24/03/2022: A very interesting new drug – good news for the elderly: https://medicalxpress.com/news/2022-03-oral-drug-death-covid-mice.html
19/03/2022: I usually hate music (and particularly as sound effect or score/background in films which ruin the dialogue for me) but this was really great: https://www.youtube.com/watch?v=RGzK2SwG5io&t=120s
19/03/2022: So True: In his science fiction novel Nemesis, Isaac Asimov describes a female character as possessing the "unloveable virtues": Serious, Practical, Responsible, Dutiful. My wife is also beautiful.
18/03/2022: Mark Twain, "I was educated once and it took me years to get over it" So true.
17/03/2022: SSDs: Have you bought one of these yet? 40 Grams. Still working out how to get stuff in/out of it to my Android phone – but you can https://www.officeworks.com.au/shop/officeworks/p/sandisk-1tb-e30-portable-ssd-black-sde30ss1tb I teamed mine with one of these: https://www.theultralighthiker.com/2019/11/23/ultralight-charging-cable/
Mind you 1 Tb Micro sd cards are now $214: https://www.amazon.com.au/SanDisk-Ultra-microSDXC-Memory-Adapter/dp/B08HCPTMJG/ref=asc_df_B08HCPTMJG?tag=bingshopdesk-22&linkCode=df0&hvadid=80676739598376&hvnetw=s&hvqmt=e&hvbmt=be&hvdev=c&hvlocint=&hvlocphy=&hvtargid=pla-4584276306375179&psc=1
17/03/2022: Many Thanks. A friend of mine (Brett) has solved a mystery for me (from 28/02): "This video explains there's a hidden device in its base: https://youtu.be/Y5dylh2aOiw"
16/03/2022: DIY Ultralight Shoulder Pouches: I sewed up a couple of shoulder strap pouches (for Best $20 Backpack) from some 2 oz/yd2 ripstop nylon. I guess these are about 3/4 of a litre each, maybe a litre. They can contain an interesting assortment of items you might want to access quickly as you walk along. Spare ammunition, chewing gum etc.
I attached them with an ingenious method I 'stole' from Joe Valesko (Zpacks) though I have no idea whether he still uses them. They came on my first old pack from him – a long since discontinued model, worse luck. Simpler is frequently better – and certainly cheaper. Anyway it is a simple 'button and loop' design with a length of cord which works to stop them slipping down. Read More: https://www.theultralighthiker.com/2022/03/15/diy-ultralight-shoulder-pouches/
<![if !vml]>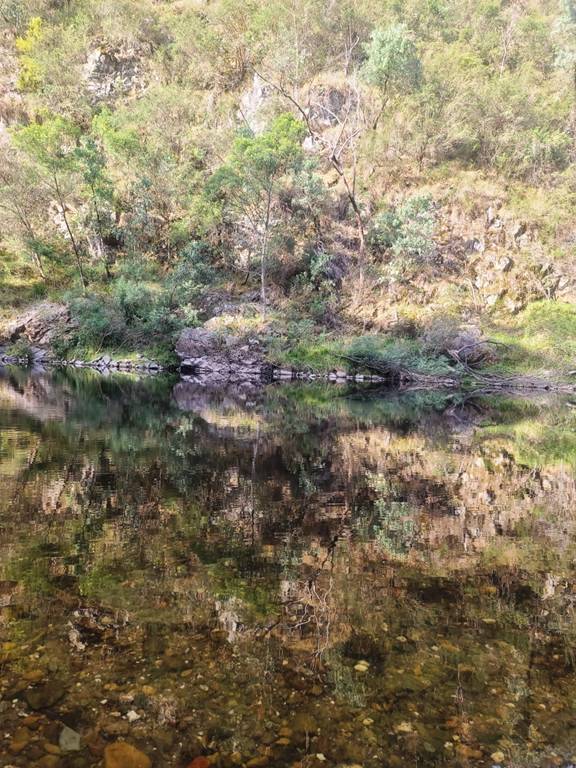 <![endif]>
15/03/2022: Best $20 Backpack: Modifying Amazon's G4 Free. Inflation has bitten a little since I wrote the previous post (below) such that now this excellent backpack costs $US 22.99 at Amazon instead of the US$19.99 I paid back in March 2018. That's inflation at 3.75% per year by the way. Still a lot cheaper than a plus $300 backpack which will do nothing more – or even do it half so well.
Since then I carried mine to (beyond) Dingboche on the Everest Base Camp trail – and many other places besides – though our travels have been somewhat curtailed recently like everyone else's by covid, or at least its restrictions.
You can see in this post EBC Gear List me carrying mine just outside Pangboche over 5 km up in the sky. The backpack carried everything we needed for a ten day walking trip (including rain gear, spare clothes, survival, satellite communication (2) cooking, sleeping and shelter equipment (for -20C temperatures). It weighed a little over 6 kg. Della's was nearer 5kg. Almost no food and minimal water. You can buy it on the way And was outstandingly comfortable.
I hardly noticed I was carrying it (at 70+ years old) though my worn out knee was 'killing me' back then – which is why I had it replaced last month. It had been causing me significant pain for nearly a decade now. This used to be called 'manning up' and was considered a virtue. See I Kneed You
Read More: https://www.theultralighthiker.com/2022/03/14/best-20-backpack/
<![if !vml]>
<![endif]>
14/03/2022: Zpacks Solo Plex Tent: This morning I received an ad for this tent on Facebook (as you do). Zpack Plex Solo Tent. Imitation is the sincerest form of flattery, they say. I'm sure this is not the case here but this tent is so, so , like my original Deer Hunter's Tent which evolved from my Tyvek Solo Fire Shelter that the similarities are eerie – and at the time (last century?) nothing like this existed.
Of course this is most likely because the laws of physics/geometry are immutable so that (eventually) you find there really is only one way to do any thing. I did however (originally) post the design, measurements and instructions (on my old website) then deleted them as I realized: 1. I might want to commercialise them in future and 2. Someone else might do so first.However, no doubt they can be found on the Wayback Machine.
I notice Six Moon Designs have a similarly designed tent so it is probably just 'parallel evolution'. They are welcome to my design now anyway, as Della long since decided 'we' would not be launching any new business ventures, but just enjoy life instead – and she's the boss, as in most homes I'm sure.
I am not so keen on Dyneema as Joe is (though I understand he has made it his trademark material). It is (slightly) lighter (at from .48 oz) than the best silnylon materials (Ripsopbytheroll's .77oz/yd2) but I am not convinced that the very slight weight advantages are worth the risk of using such very delicate materials. That being said, it is enormously easier to repair with sticky tape! It is tricky to cut and sew,but Joe has been doing it so long he has no doubt worked out all the 'wrinkles' in doing it.
A very slight hole in the plastic film covering is very hard to find and spot though. Non-woven dyneema material does also tend to 'shred' away with use , something I am not very fond of. I have had this happen with a number of packs which if they had been made from a slightly heavier woven fabric would have lasted several times as long. You are paying very big money for this special material (something like $25 a yard – and it is narrower) as compared with $5-7 a yard for ('ordinary') silnylon.
Read More: https://www.theultralighthiker.com/2022/03/13/zpack-plex-solo-tent/
<![if !vml]>
<![endif]>
13/03/2022: This is as true today as it was in 1854: "Most men are needlessly poor all of their lives because they think they must have such a house as their neighbors have." Henry David Thoreau, 'Walden' - one of my favourite books. You can still build a small modest house yourself for perhaps $20K. Also so far as I know the 'minimum' house is still only a bit over 2 squares ie 25 square metres which should not cost more than about $5K. I have been working on designs for wilderness accommodation (for four) which are much smaller than this (around 6 square metres) and well under $500. I will be posting my designs soon. Of course you have to find a block of land too – blocks still exist out there for under $40K, some even under $30K. Some of these are quite large and have power and water. The one at McMahons Creek looks nice: https://www.realestate.com.au/buy/property-land-between-0-50000-in-vic/list-1 NB There are still probably ways to get your hands on some land for less than this – as Thoreau did after all. We (now) have a very big house (it grew over the years to over 200 square metres plus verandahs) but I doubt it cost us much more than $40K. I would think I could still build it today for under $100K.
12/03/2022: If you are a patriotic Australian who doesn't want to part with too much of your hard-earned to outfit yourself, try these folks. I am looking very smart at present and for about 2/3rds of the cost of local stores. This is all good gear too which employs Aussies and will last: https://everythingaustralian.com.au/
11/03/2022: Just wow – if only they had found it twenty years ago when maybe 1-2 of the survivors was still alive: https://endurance22.org/endurance-is-found
10/03/2022: That time of year again – 'The Fight Between Carnival and Lent',  Pieter Bruegels: https://giorgiomagnanensi.com/wp-content/uploads/pieter-bruegel_1559-1559_pieter-bruegel-the-elder-the-fight-between-carnival-and-lent.jpg
<![if !vml]>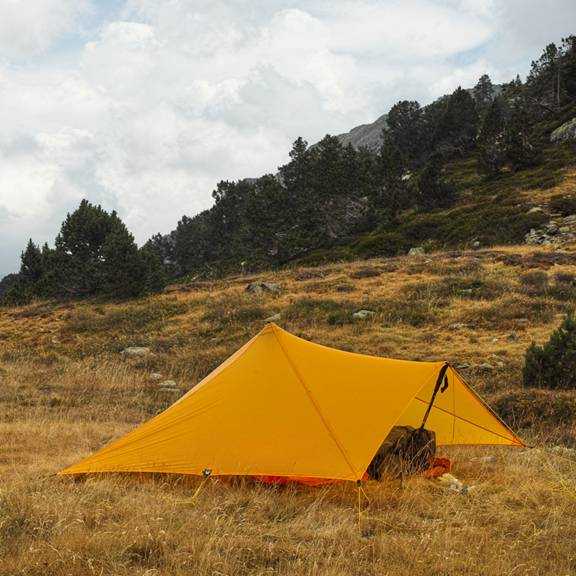 <![endif]>
09/03/2022: Strapless Backpack: I have been thinking along these lines too (just a thought at present) but my 'solution' was more a U-shape (like carrying a bag of grain on your shoulders). The hobo's swag is another example I suppose. This one looks a bit complicated. However, the point is good – one should try to carry the load perched on ones callipygous bottom - as the Bushmen (or women) do. Packs need to be shaped more to fit in to the curve of the spine (the lordosis – two new words for you, perhaps) more, as Mountain Laurel Designs packs are shaped to. I will be making myself a new pack sometime in the future which incorporates this idea, and also the enormous improvement of the horse collar over the yoke (which I suspect most backpacks have not realized yet): https://www.noshoulderstraps.com/
08/03/2022: This is an otter fisherman. Because they exist it lends credence to the 'legend' of wild otters in NZ, a creature the Maori also had a name for (though no-one has yet captured a photograph of one). They have (allegedly) been seen even recently near Tautapere for example. However that may turn out, I feel that there is no doubt Chinese sailors explored the East Coast of Australia (and NZ) long, long ago and that archaeological evidence is out there. Waiting. Even longer ago I suspect Australopithecus (and the like) early men most likely found there way here half a million years or so ago. 'First Nations' indeed! What a turn up for our understanding of prehistory their remains will make. They have been found already on utterly unlikey islands in Indonesia (c 800,000BC) where they could only have made their way if they were ocean travelers! https://www.facebook.com/bbcearth/videos/536017841085513
Here is a possible example: https://www.facebook.com/bbcearth/videos/536017841085513
 https://www.ancient-origins.net/ancient-technology/ancient-navigation-00963?fbclid=IwAR0q0xpwHIKcXV-zn3CUNgmVoq72AgpP4Z4Ot4N_Pz7Xu6TIA25fZbBIdQk#!bywGL1
05/03/2022: Time for a good news story: https://www.youtube.com/watch?time_continue=278&v=PVPyLoYyUVk&feature=emb_title
04/03/2022: A Balloon Eclipse: https://www.michaelsmithnews.com/2022/03/bill-thompsons-celestial-numbers-come-up.html
28/02/2022:  I have to own one of these: https://www.atiki.shop/products/kinetic-art?st=&fbclid=IwAR1cVv-uuhn706xHsCORB9T1dy70xuLvXEJCSsdpiKM7rEBhTRt2VOlgmbk
PS: The more I look at and think about this object the more I feel that It can't possibly exist. Surely it defies the laws of physics. Once I could have written out the equations ot show this. By the same token someone once said the same thing about whether bumble bees could fly yet I have seen them doing so. Will I have to purchase one to see whether it is a fake - or a new source of energy? You have to click on the link and open it then scroll down to see the video.
18/02/2022:
<![if !vml]>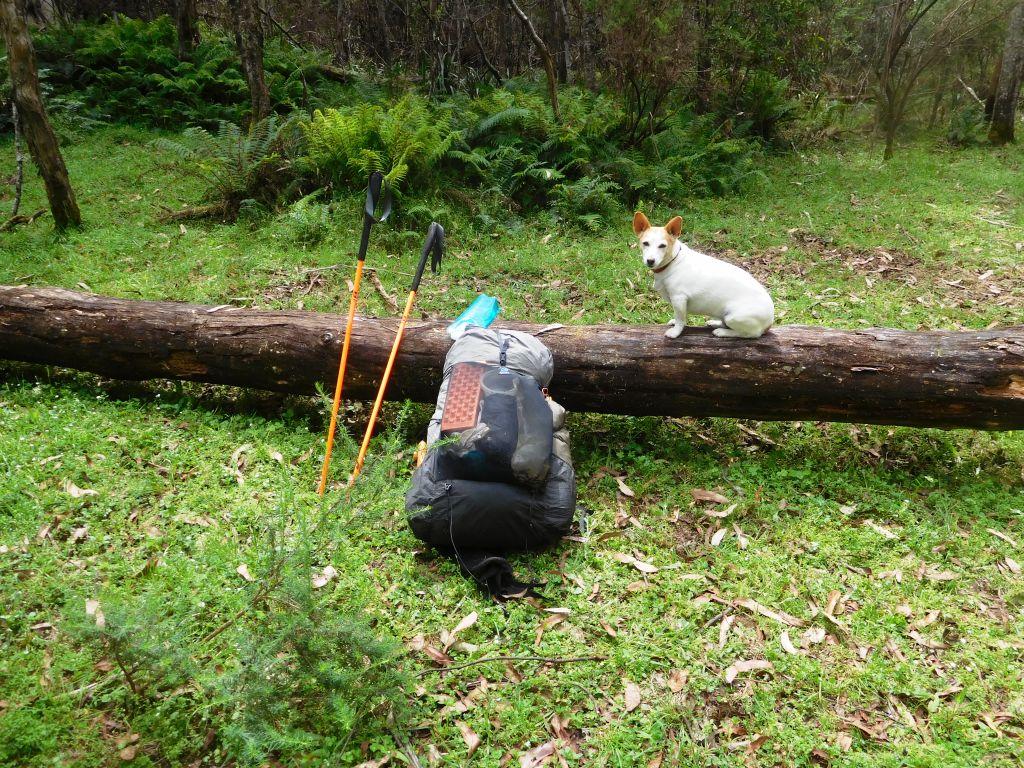 <![endif]>
18/02/2022: Knee Update #2: I have walked to the toilet and shower (using a walker) and am now all clean and sitting in a chair. All going well so far - and thank you all very much for the kind thoughts and well-wishing. Already planning future hikes - Vic mountains (hopefully by May), Mt Bartle Frere (alternate route) late June, EBC and surrounds late Oct and back to the Dusky (Fiordland, NZ) in Feb/March. An example of where we would like to be: https://www.theultralighthiker.com/2019/11/17/everest-days-1-2-lukla-to-namche-bazar/?fbclid=IwAR1R3V36ZjmJYb0cU-Zq0qKl8MfaiP8uVNkhhuGpmb4ZRtmogowldqcOj1o
17/02/2022: Knee update: Just to let you know that 5 hours after going down to surgery I am siting up in bed and still have ten toes. Time will tell how well all this went. Many thanks for all your good wishes. I will keep you posted,
17/02/2022: If I am a bit quiet for a few days it is because I am in hospital having a knee replacement. Hopefully this gives me a whole new lease on life!
16/02/2022: Why SpaceX is going to dominate air freight: https://www.nextbigfuture.com/2022/02/spacex-reusable-rocket-costs-versus-airplanes.html
14/02/2022: Who needs Netflix, etc? The Internet Archive has thousands of fine movies and TV shows for streaming (without ads) for free: https://archive.org/details/feature_films
14/02/2022: Useful Instructable: How to open a locked door without a key: https://www.popularmechanics.com/home/a25318691/how-open-locked-door/
13/02/2022: Nature is awesome: https://citizenfreepress.com/breaking/massive-swarm-of-birds-plummet-to-the-earth-dead-very-bizarre-video/
10/02/2022: Wild surfing: https://www.youtube.com/watch?v=-ZoPR4pCwm0&t=66s
09/02/2022: Tali Karng - a Gippsland Gem: A friend of mine (Leanne) walked there last weekend reminding me of our trip there twelve years' ago, not long after the 2007 fire. The bush has changed a fair bit since then. She kindly shared her photos with me, so I have been able to construct this photo essay about the trip for your edification.
Leanne started her trip (as many do) at the McFarlane Saddle on the Moroka Rd and finished at the Wellington River Bridge. She took three relaxing days for the 29 km trip. Walking in this direction makes most of the trip flat or downhill. It is approximately 12 km in to Tali and a further 17 km to the Wellington River Bridge (including 16 river crossings).
Many people just walk up from the Wellington Bridge (or the B1 Track - shorter) and back again as Della and I did. If you are young and fit you can walk and back from the B1 in a day though why you would be in such a hurry I can't imagine!
It is only a thirty or so years ago that we used to drive in along what were then 4WD (logging) tracks deer hunting. I have even been in there in my old (1981) Subaru Leone circa 1984 with my foxhounds. It is (alas) just a pile of rust in the paddock today (and the beloved hounds but a memory) but on that day I towed a Toyota Land Cruiser through a couple of difficult sections with it. Read More: https://www.theultralighthiker.com/2022/02/08/tali-karng-a-gippsland-gem/
<![if !vml]>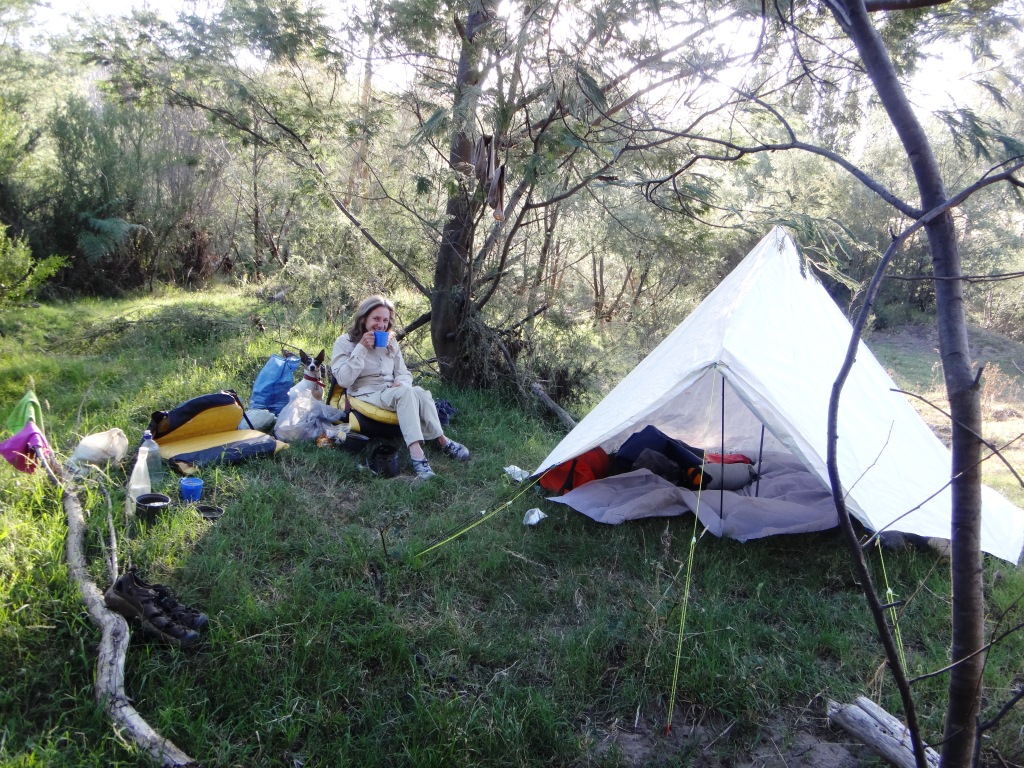 <![endif]>
08/02/2022: Men have been busy in the Orkneys for a long while: https://scitechdaily.com/ancient-dna-rewrites-the-history-of-prehistoric-orkney-britains-ancient-capital/
08/02/2022: Seems like the Shoshone have busy been in Wyoming for quite some time: https://www.realclearscience.com/articles/2022/01/31/novel_dating_method_yields_new_discovery_about_north_american_rock_art_814419.html
06/02/2022: Gobelki Tepe continues to rewrite history: https://allthatsinteresting.com/gobekli-tepe
04/02/2022: And I thought lizards laid eggs! https://www.facebook.com/abccanberra/videos/691947541798182
04/02/2022: Chernobyl Wildlife: https://www.youtube.com/watch?v=XaUNhqnpiOE
03/02/2022: "Koalas don't need saving. Indeed, they are in much higher numbers across a much wider area today than when Europeans arrived in Australia": https://quadrant.org.au/opinion/doomed-planet/2022/01/the-great-koala-extinction-that-never-happens/
03/02/2022: This would be so nice – bring it on: https://newatlas.com/medical/osteoarthritis-pain-treatment-molecular-pathway/
02/02/2022: A dog who can teach us a lot: https://www.youtube.com/watch?v=BhvwYZuBttQ
01/02/2022: Maybe you thought it was whalers who nearly drove the blue whale to extinction: https://gizmodo.com/horrific-observations-confirm-that-orcas-feed-on-blue-w-1848442007
31/01/2022: A Billion Years of Time is Just Missing – did they look under the sofa cushions: https://www.vice.com/en/article/wxdzzb/a-billion-years-of-time-are-mysteriously-missing-scientists-think-they-know-why
30/01/2022: Ice Travel: Sometimes in winter on trails like the EBC etc there are dangerous patches of ice which need to be traversed. Obviously if you were expecting this as a constant situation you would be using more serious crampons. Vargo have just updated their ultralight pocket cleats (62 grams each) which can be quickly attached to your shoes for extra traction in such situations. They are now simpler, more elegant and look more reliable than their earlier product and with a weight saving of about 5 grams. Rea More: https://www.theultralighthiker.com/2022/01/27/ice-travel/
<![if !vml]>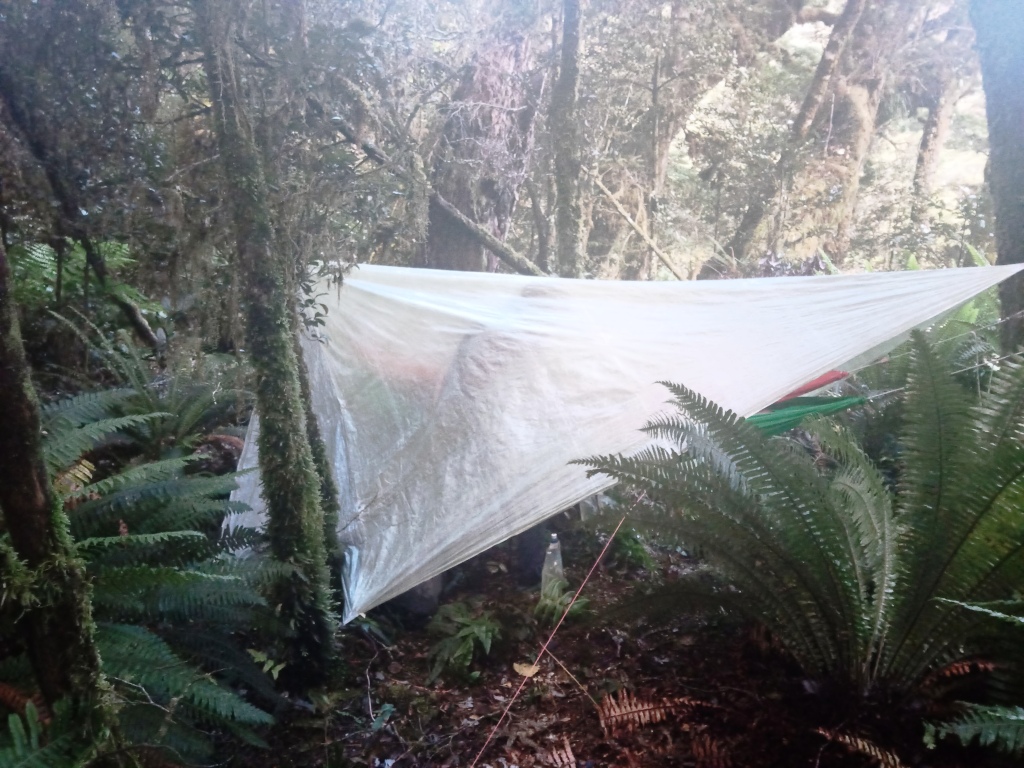 <![endif]>
30/01/2022: Faraday Bag – What a world that we should need such things. Alas that we do: https://godarkbags.com/collections/faraday-bags/products/godark-faraday-bags-phone-small-bundle PS: Clearly if you are going to murder a couple of senior cits in the Wonnangatta you will need one of these!
26/01/2022: Terraforming the Sahara. An ambitious project. Thinking big can bring huge rewards. Remember Lang Hancock's dream of a canal across the middle of Australia and the Bradfield Scheme: https://wattsupwiththat.com/2022/01/24/terraforming-the-northern-sahara-will-save-the-world/
20/01/2022: This is what really happened when a group of schoolboys was marooned on an island for 15 months. Why do we focus on Golding's quite false 'Lord of the Flies' narrative instead: https://www.theguardian.com/books/2020/may/09/the-real-lord-of-the-flies-what-happened-when-six-boys-were-shipwrecked-for-15-months
19/01/2022: Flying Deer? Why you need really tall fences for deer: https://citizenfreepress.com/breaking/michael-jordan-has-nothing-on-this-flying-deer/  Mind you I suspect I could move much faster if a big cat was after me too!
19/01/2022: Hunting has been around a long, long time yet some 'New Age' folk want to tell me they have discovered it isn't a good. They are quite simply wrong. Ethics don't change: https://www.ancient-origins.net/news-history-archaeology/ancient-hunters-0016305
19/01/2022:
<![if !vml]>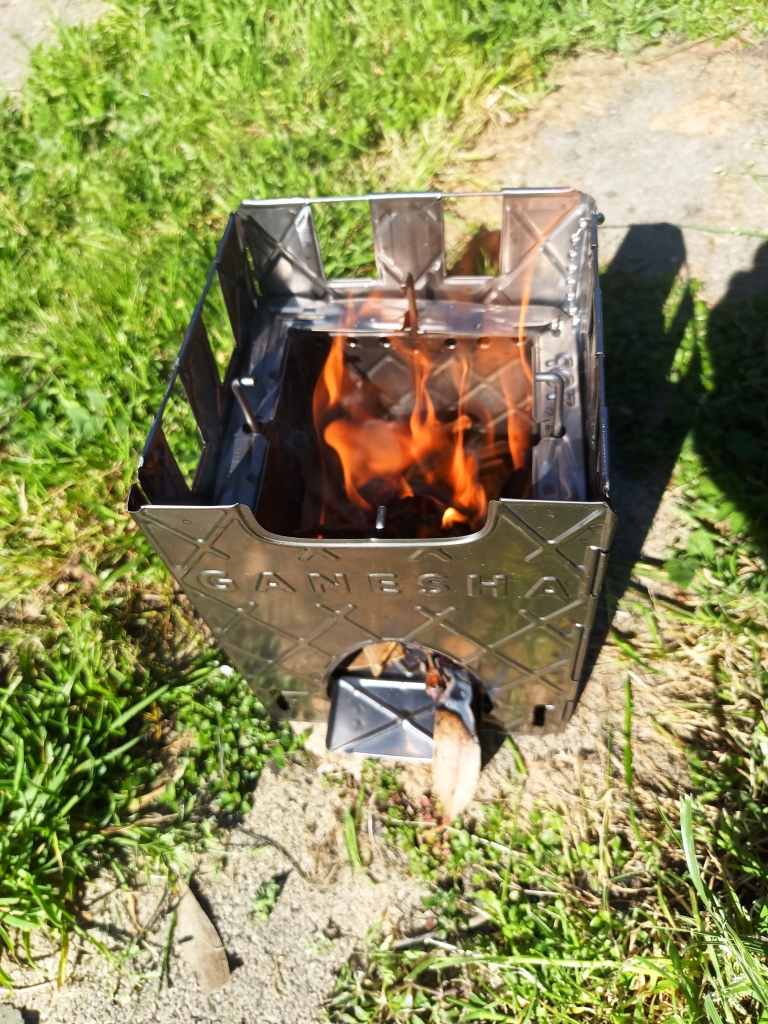 <![endif]>
18/01/2022: The Joy of Small Streams: This is the Morwell River somewhere neither you nor I (probably) ever thought to canoe. I present it here as an example: The great adventures are mostly over. People have crossed all the continents and seas, plumbed the deepest depths and ascended the tallest mountains – but they haven't been everywhere. There is oft surprisingly a largely unexplored wilderness right next door which will reveal many delights if you 'take the road less traveled' or preferably no road at all, as I prefer to do.
A couple of earlier posts such as Travels in a Donkey Trap & The Commute may illustrate this better.
You will have read that Della has a new Alpacka Scout which we are keen to try out, but it is difficult to do much with this knee (agonising) as it presently is. Less than a month to go and I will have a new one, and hopefully a new lease of life to go with it – but there will be quite a few weeks of recuperation and restoration I'm sure before I travel far and wide.
The Morwell River is a very small river which rises behind the village of Boolarra in Sth Gippsland. The canoeable section (paralleling the River Rd) is (roughly) from the East Branch confluence (bridge) down to Fox and Fanke's Road – though you can go down to the next bridge (a private driveway – luckily owned by a couple of friends of mine!)
This trip will take about three hours when the river is clear and will be just beautiful at river heights on the Boolarra Gauge of between .5 and .6 metres. Read More: https://www.theultralighthiker.com/2022/01/17/the-joy-of-small-streams/
<![if !vml]>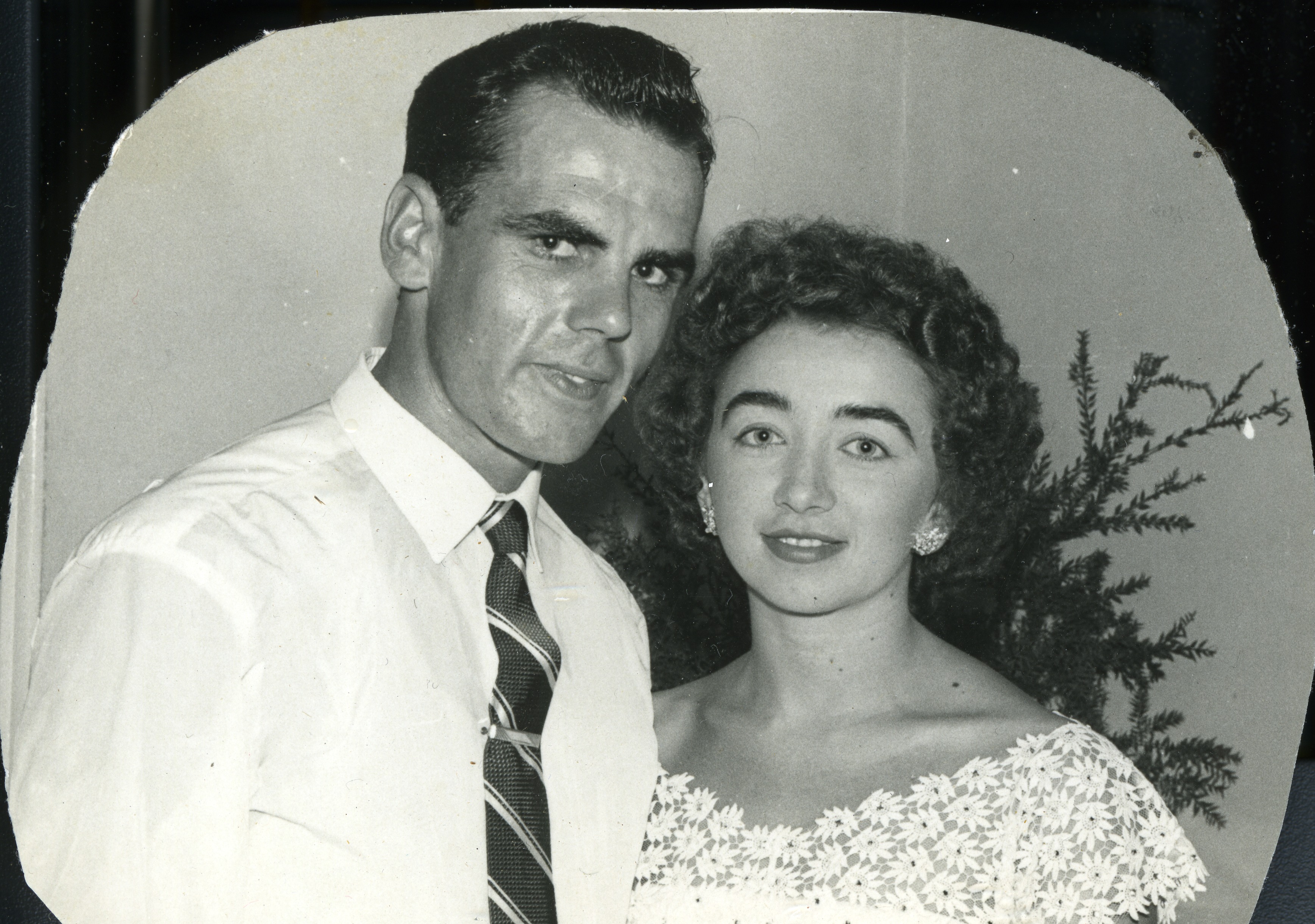 <![endif]>
18/01/2022: So, panspermia is a thing – maybe all life on earth is alien in origin? The corollary anyway is that life from here will have colonized many other places by now: https://phys.org/news/2022-01-vertical-bacteria-altitude-120km.html
17/01/2022: A Good Scout: This is the Alpacka Scout which I bought for my wife Della (or was it for myself?) for a Xmas present – here modeled by my daughter and grandson in the farm dam.
Pack Raft Australia are the Australian agents. Their prices are as low as you could possible get it from the US anyway but the rafts will arrive in less than a week. They also have lots of spares and accessories – and also stock Hyperlite Mountain Gear. I highly recommend them.
My daughter (and my wife are around 5′ and 40 kg sort of people. This raft (at 1.5 kg) is ideal for them. Read More: https://www.theultralighthiker.com/2022/01/17/a-good-scout/
<![if !vml]>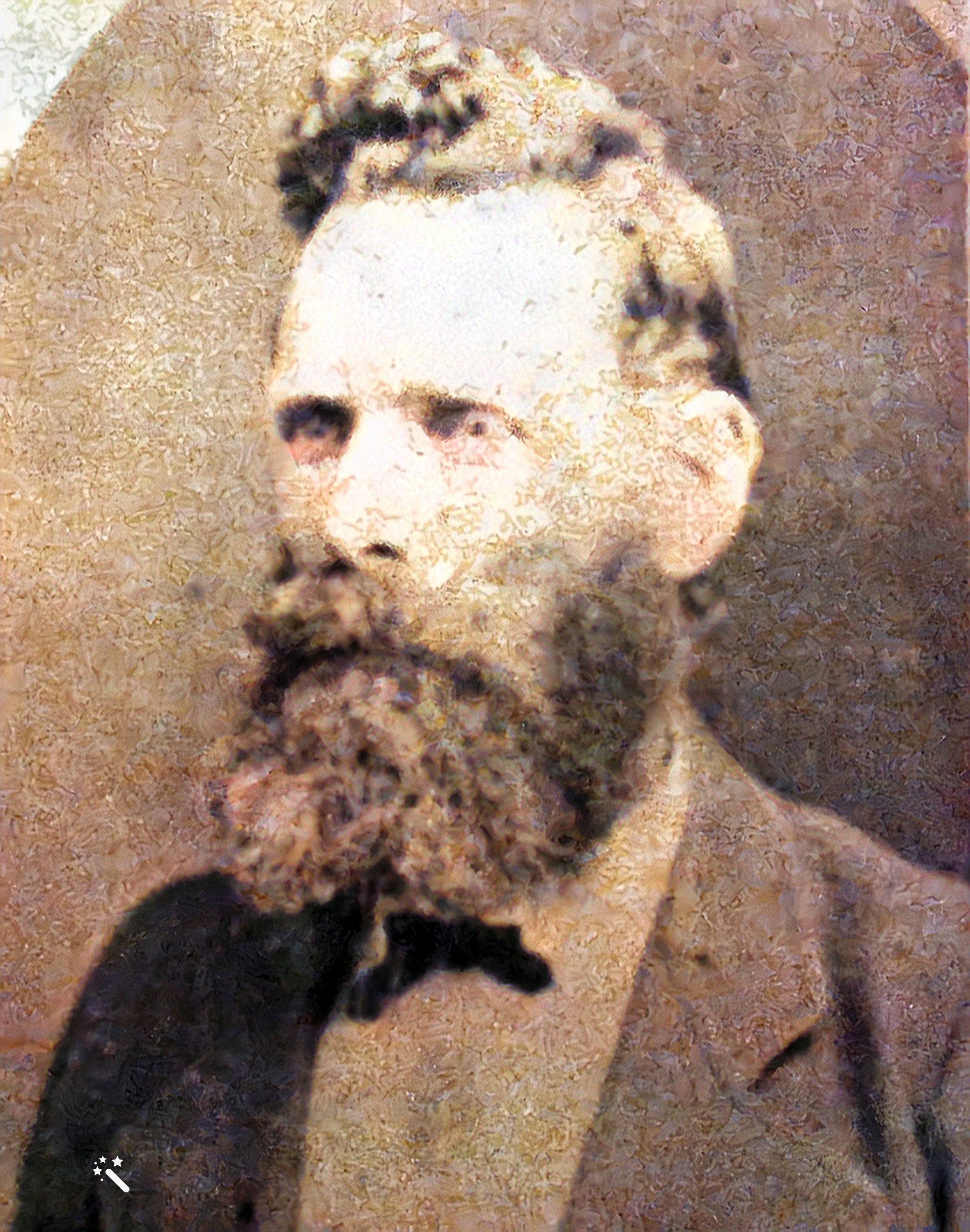 <![endif]>
16/01/2022: Are 3D printed rockets the future of space exploration: https://www.space.com/relativity-space-company-terran-1-launch
15/01/2022: Will space anaemia strand us on earth forever or will a solution be found for future star trekkers: https://arstechnica.com/science/2022/01/we-dont-know-why-but-being-in-space-causes-us-to-destroy-our-blood/
14/01/2022: Buster Keaton was the funniest man ever, as you can see in this clip from his 100 year old movie 'Cops' (1920): https://www.youtube.com/watch?v=Pz1_zJngNak&t=366s You can download the complete film for free from archive.org
13/01/2022: Interesting. The lost habit of two sleeps – so many everyday things scarcely make it into history. If you have 'problems' sleeping, you should read this: https://www.bbc.com/future/article/20220107-the-lost-medieval-habit-of-biphasic-sleep
10/01/2022:
James Webb out at L2
which we might

colonise

one day bit until then e will never see this amazing

peiec

of technology again but (hopefully

)it

shows us a universe we could otherwise only have dreamed of: https://www.sciencealert.com/enjoy-ariane-5-s-last-view-of-webb-as-it-sails-off-into-deep-space
05/01/2022: Terraforming Mars – I used to think it was only Sci-Fi but maybe someday it will happen (especially if Musk has anything to do with it): https://dnyuz.com/2022/01/02/nasas-retiring-top-scientist-says-we-can-terraform-mars-and-maybe-venus-too/
05/01/2022: Another Elon Musk first: https://nypost.com/2022/01/03/why-cats-are-cozying-up-to-elon-musks-starlink-satellites/
03/01/2022: Canoeing into the New Year: There was 2.05 metres of lovely water on the Waterford gauge and 1.60 on the Crooked River gauge and several above 30C degree days to look forward to so we filled the 15 litre Esky keg with ice (and some celebratory cans of champagne for Della) tossed all our gear into two cars and headed off (of course with the two dogs) to Eaglevale intending to canoe down to Kingwill Bridge over a (very) leisurely three days. This is an excellent height but we enjoyed the trip before with only 1.75 on the Waterford gauge.
It is (roughly 2.5  hours down to Bullock Flat then a further 2.5 hours down to (unsignposted) Neates Track thence  a further 3 hours down to the Kingwill Bridge. There are several other intermediate camping spots where you can enter or exit the river, some of them so well concealed that no-one at all was there even though both at Eaglevale and Kingwill Bridge folks were pretty much 'cheek and jowl' having at long last escaped the covid tyranny for a brief respite.
This trip could be achieved in one (hectic) day if you were of such a mind or you could take your time, enjoy lots of refreshing swims, picnics under shady trees and etc and just take your time. 'There is nothing quite like messing about in boats' as Ratty (or Mole) opined in 'Wind in the Willows'. Read More: https://www.theultralighthiker.com/2022/01/02/canoeing-into-the-new-year/
<![if !vml]>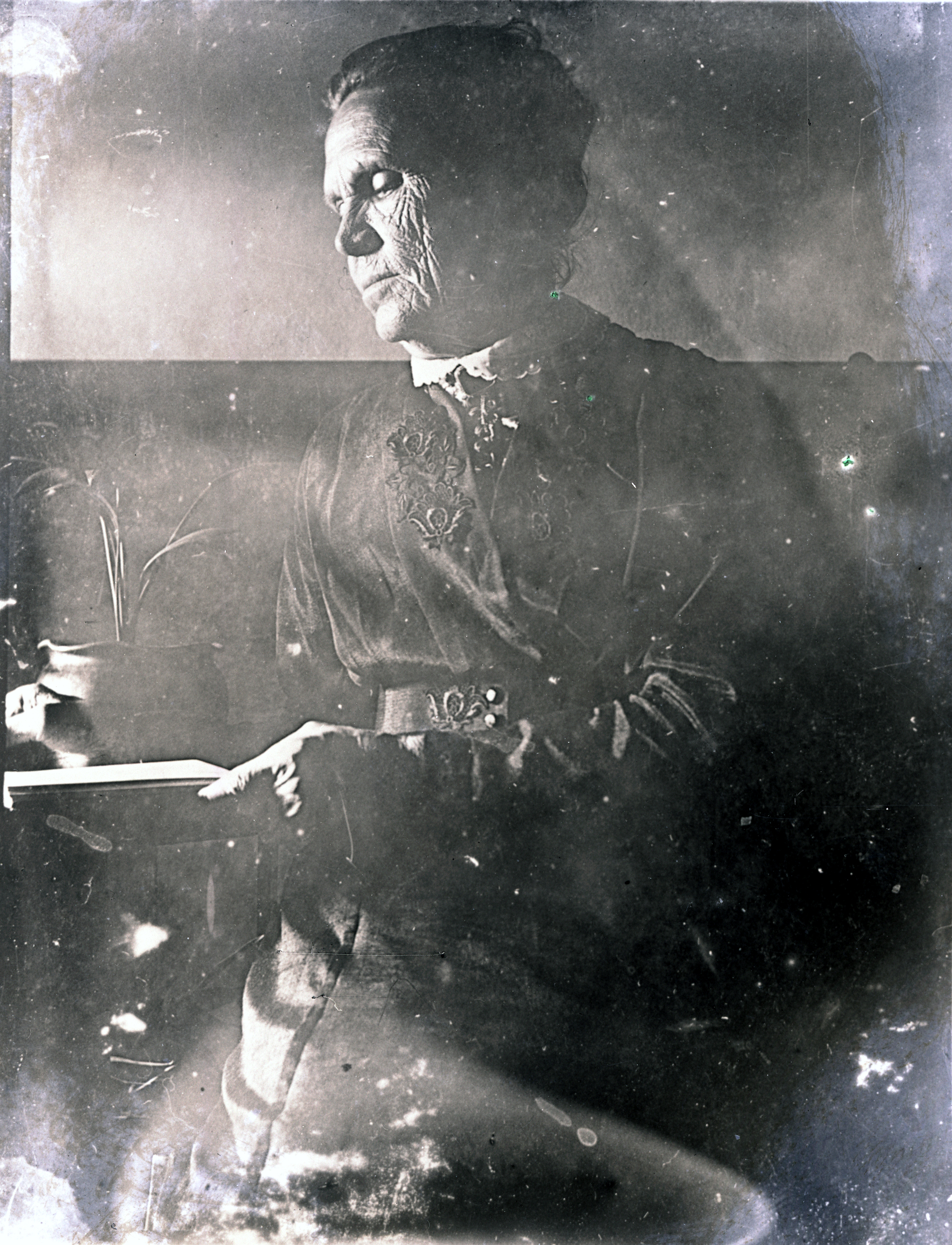 <![endif]>
03/01/2022: Three inches of rain coming but the BOM is still calling it 'Showers'!
<![if !vml]>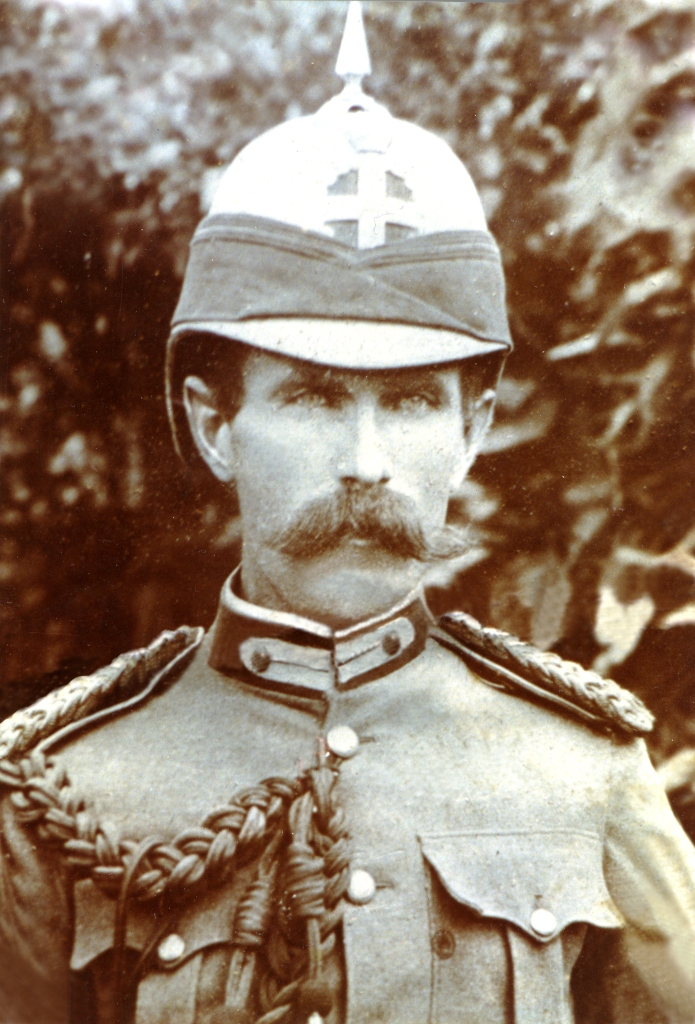 <![endif]>
03/01/2022: The Perfect Husband? Well, probably not but I am a hero today having fixed Della's (long-suffering) stove problem. Several years' ago I installed a new Westinghouse GSP 627S gas stove for her. After a short while the door started to give problems and would not close properly. Repeated efforts to gain warranty failed as did various jack-leg work arounds so that we mainly reverted to propping the door 'closed' with a short length of broom handle or similar. Lately I decided to have another go and discovered this wonderful lady's 'review' of her own experiences. https://www.productreview.com.au/listings/westinghouse-gsp627s This led me to the people who sell the improved door support bracket (https://allfixelectrical.com.au/products/westinghouse-4u600-series-improved-oven-door-hinge-support-bracket-kit-part-0133002227k?_pos=2&_sid=e0b4fc722&_ss=r – a whole $21!) It really took no more than five minutes to install them and now (after many years) the door closes perfectly – much more perfectly than it did from new. Della will now have to master a whole new set of cooking times and there  will be huge savings no doubt on our gas bill. There (sometimes) is progress after all!
02/01/2022: Happy New Year: We have been away from people canoeing – more about that in a later post. Occasionally coming upon the (literally) hordes of benighted campers confined to 'camping grounds' along the river whilst we enjoyed mile after mile of solitary bliss led us to reflect that (at now over 70 – me) we have enjoyed the best of all lives, and we are still doing so. Those who come after have very much less to look forward to largely because of the proliferation of government and other big controlling entities. Still there is even more wilderness to enjoy than there ever was. The world has added an area of a couple of Australias of forest in just the last quarter century or so for example, and as people crowd more and more into urban areas and access roads and tracks are closed the bush is more and more thinly populated. It is really no use buying one of the Thai 4WD dual cabs. The only way to access the bush is by canoe or shanks' pony. Get out there and enjoy before it is banned too.
<![if !vml]>
<![endif]>
02/01/2022: Great lines from old films. The 1930s was a golden era. May West stands out even there. Here is one from 'Dinner at 8'. I doubt cinematographers would be allowed to go even this far today: https://www.youtube.com/watch?v=g2tCDHgK9J4&t=28s